Home

About Us

Homebound

Community Based

School Based

ATC

Administration

Leadership Team

Student Services

Faculty

Staff
Homebound/Hospitalized Instructional Program
Eligibility Requirements and Application Process
To be eligible, a student must:
Be a Miami-Dade County Public School Student
Provide medical documentation that

Student will be absent at least 15 days
Student will benefit from instruction
Student will not endanger the health or safety of the teacher or others students
If you believe your child meets these requirements, follow these steps to apply:
Download Medical Evaluation Form
Have Physician complete medical portion
Complete parent/guardian portion
Download Exchange of Information Form
Complete Form
Fax to Merrick at (305) 447-3761
Please note - original documents must replace faxed forms within five days
What happens next?
Merrick staff will verify eligibility, then contact you to schedule a meeting.
An eligibility meeting will be held at Merrick, and an Individual Education Plan will be developed.
At this meeting it will be determined which service delivery model will most appropriately meet your child's need for Homebound or Hospital Services.
Homebound/Hospitalized services will be provided until your child is ready to return to his or her original school, pending continued medical authorization.
As this process can require two weeks to complete, please begin as soon as you are aware that homebound or hospital-based educational services will be needed. It is not necessary to be absent for an extended period before applying to the program.
For further information
Pictures
Homebound Teaching and Learning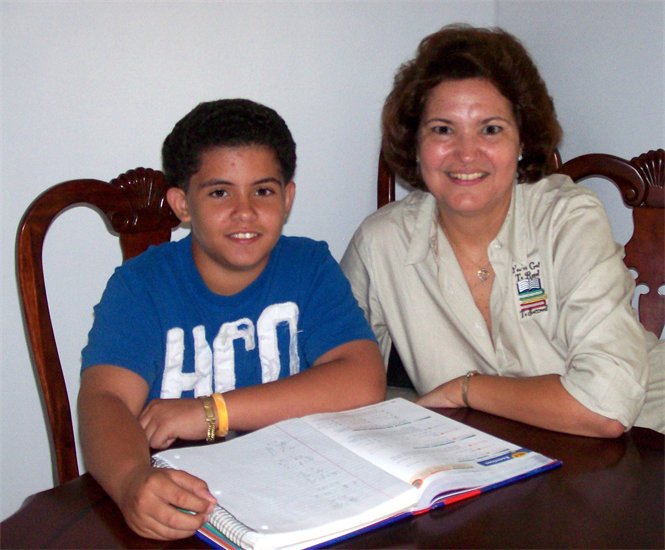 Hospital Teacher